Lawn-Mat Lawn Care Services officially endorses Scotts LawnService® – Mance Fine – 512.677.1835

Jubal Ross – The Best Unprofessional Gardner in Austin – "Because If You Just Chill Everything Will Be Okay" Contact Jubal Now or call 512.650.5748.
Landscape Services By Joel – Contact Joel Now or call 512.326.9862 at 1704 Crown Dr Austin, TX 78745.
Fresh Start Landscapes
houston landscape contractor – When you work with Fresh Start Landscapes, one of our Houston landscape contractors will provide excellent landscaping services for your home and garden.
Pentecost Sprinkler
– Bill Knight is a great guy and can help out in all in-ground sprinkler system installations or irrigation issues.
Smiley's Recycling & Resale and on Facebook, is they are the nicest folks over there. Typically pick up on the same day, and sometimes free or a $30 pickup fee.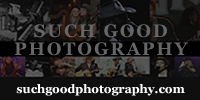 Other Tools: